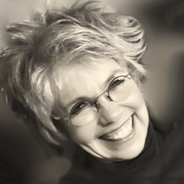 I am an internationally Certified Jungian Analyst with particular interest and expertise in verbal and nonverbal methodologies which encourage the healing, generative imagination: active engagement with dreams, Kalffian Sandplay, painting, drawing, writing, and working with clay.
My background, both academically and professionally, is diverse. I hold a master's degree in nursing from UCLA with clinical specialization in critical care and oncology, and have extensive experience in the care of individuals and their families confronting life-threatening illness; additionally, I feel honored to have held a wide range of leadership/management positions within major healthcare organizations. Later in life, I earned a master's degree in mythological studies with an emphasis in depth psychology. In the interim, I was fortunate to study and professionally practice art, design, and photography, wherein I incorporated a lifelong orientation to the human body and its emotional and somatic sufferings.
This broad and rich foundation grounded and nourished my analytical training at the C.G. Jung Institute in Zürich. I am most grateful to have had the opportunity to explore the human body/soul in depth from both a physiological as well as a psychological perspective, and wholeheartedly extend this integrative offering to those who find their way to my practice.